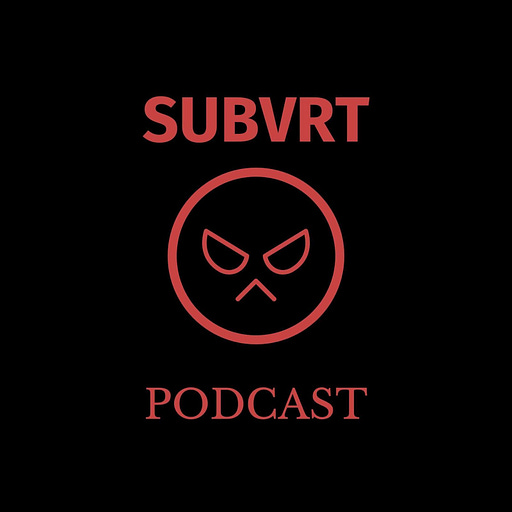 Dec 16, 2022 • 34M
e07: Hope in the dark
A podcast for activist citizens, hosted by campaigner and political consultant Mehran Khalili. Tips, tactics and debate with people who confront power and make change happen. There's a weekly newsletter too – sign up at https://subvrt.org so you don't miss a thing.
An interview with Miguel Duarte
Hope in the dark, with Miguel Duarte (Episode 7)
0:00
/34:01
1×
About this episode
Miguel Duarte is young migrants rights activist who helped save 14,000 people and faced 20 years in prison for it.
Back in 2016, the EU migration crisis was at its peak. Tens of thousands of migrants from Syria, Afghanistan, Somalia, and other countries were getting stranded in the Mediterranean Sea, trying to reach Europe on small vessels, unfit for purpose.
Using a converted fishing boat, Miguel and his team saved thousands of desperate people. But his mission came to a halt when the Italian government charged him and his crew with aiding illegal immigration.
In this interview, done live for DiEM TV in April 2022, Miguel shares his fascinating story with me. We talk about how he got involved with sea rescue, the tension between changing the system and providing services, and the establishment's dirty tricks campaign against him and his colleagues. And we also explore why the attacks on Miguel ultimately failed, and how as long as the migration crisis persists, activists will be stepping up to address it.
There are some fascinating, timeless insights here that are worth hearing for activists citizens everywhere.
Mentioned in the podcast
* * *
Subvrt is a podcast for activist citizens, hosted by Mehran Khalili. It features interviews with people who confront power, and tips and tactics on how to make change happen. Subscribe on iTunes, Google, Spotify or RSS. And sign up to get the weekly Subvrt newsletter, so you don't miss a thing.